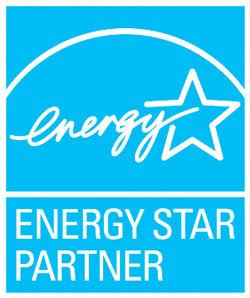 The Energy Star for Homes program was introduced in 1996. D.R. Nelson and Associates was invited to participate in the pilot program as one of the first nationally approved Raters. We have been involved in the rating of more than 10,000 homes since the program's inception.
Until recently, certification as an "Energy Star" home was relatively simple:
The home had to meet certain construction requirements, a 25-item checklist known as the "Thermal Bypass Checklist" and
The home had to receive a HERS (Home Energy Rating System) score of 85 or lower (better). HERS score is a theoretical standard of performance developed by RESNET.
On July 1, 2012, the 3rd version of the Energy Star program became effective. Energy Star v3 is dramatically different than previous versions.
There are now three mandatory checklists:
1)    Thermal Enclosure System Rater Checklist
2)    HVAC System Quality Installation Contractor Checklist
3)    HVAC System Quality Installation Rater Checklist
And a fourth checklist is required at the discretion of the builder, either the:
Water Management System Builder Checklist or,
Indoor airPLUS Verification Checklist
In addition to these checklists the home must also meet or exceed additional performance requirements which can be demonstrated by either:
Meeting the requirements of the Prescriptive Path
The Prescriptive Path provides a single set of measures that can be used to construct an ENERGY STAR qualified home. Modeling is not required; however, no tradeoffs are allowed.
Or
Meeting the requirements of the Performance Path
The Performance Path provides flexibility to select a custom combination of measures for each home that is equivalent in performance to the minimum requirements of the Energy Star Reference Design Home. Equivalent performance is assessed through energy modeling.
As experienced, certified HERS Raters, we can take you through the whole process.
Contact one of our building science professionals today.