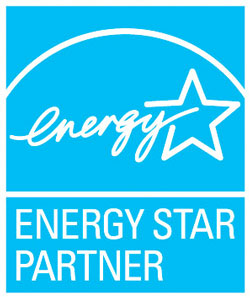 Energy Star Homes
ENERGY STAR certified new homes must meet guidelines set by the U.S. Environmental Protection Agency. These homes are independently verified to be at least 15% more energy efficient than homes built to the 2009 International Energy Conservation Code (IECC).
For more information about Energy Star Homes click here.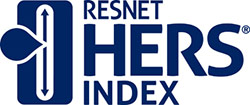 HERS
The Home Energy Rating System (HERS) index was developed in 2006 by the Residential Energy Services Network (RESNET). The HERS® index was developed as a means by which to compare the relative energy efficiency of varying sized homes located in different climates. A home built to the specifications of the HERS Reference Home based on the 2004 International Energy Conservation Code scores a HERS index of 100. The lower a home's HERS index, the more energy efficient it is in comparison to HERS Reference Home. Each 1-point decrease in the HERS index corresponds to a 1% reduction in energy consumption compared the HERS Reference Home. Thus, a home with a HERS index of 85 is 15% more energy efficient than the theoretical performance of the  HERS Reference Home (IECC 2004). For more information about HERS rated homes click here.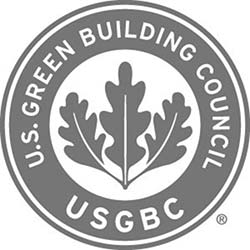 LEED
Developed by the U.S. Green Building Council (USGBC) in 2000, a Leadership in Energy and Environmental Design (LEED) certified home is designed and constructed in accordance with the guidelines of the green building certification program. LEED provides building owners and operators with a framework for identifying and implementing practical and measurable green building design, construction, operations and maintenance solutions. For more information about LEED for Homes click here.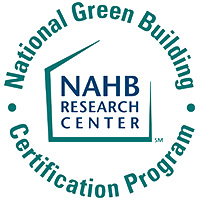 NAHB/ICC Green Building Standard
In 2007, the National Association of Home Builders (NAHB) partnered with the International Code Council (ICC) in the development of the ICC 700 National Green Building Standard.  It is the only residential green building rating system to undergo the full consensus process and receive approval from the American National Standards Institute (ANSI). For more information about NAHB Green Building Standard click here.
Heating Performance Index provided exclusively by D.R. Nelson & Associates, it is the only objective and accurate index based on the actual predicted heating cost for the home. The Index is the homes real world "Miles per Gallon." Building performance researchers and scientists overwhelmingly employ this index as it is the only accurate means by which you can compare the relative costs and efficiencies of various heating appliances and fuels on different sized homes in different climates. No other "rating" provides the actual heating load and costs.